How Your Tattoo Deposit is Put to Use
07.15.16
Cap1 Tattoos' appointments are normally booked 2-3 months in advance, and to ensure that you're serious about getting a tattoo, we do require a deposit that is equivalent to one hour of tattooing. While your deposit is nonrefundable, that money isn't lost. Today, Cap1 Tattoos near Dallas, Texas is going to tell you how your tattoo deposit is used.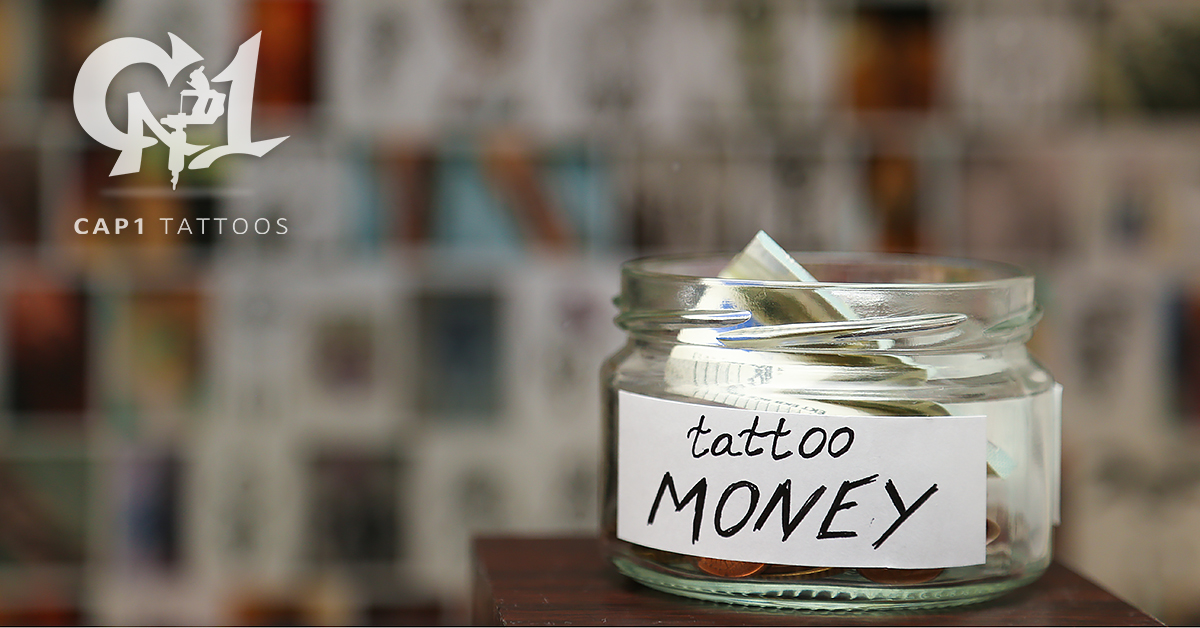 Secures Your Tattoo Appointment
First and foremost, your deposit lets Cap1 Tattoos know that you really do want to get a tattoo. This also ensures that your tattoo appointment is set in stone and will only be moved by your request or in the instance of an emergency with the artist.
Covers the Cost of Design Time
Cap1 Tattoos believes that every tattoo is a work of art and that it should be treated as such. That's why your tattoo deposit also covers the cost of the tattoo design time. Even though the deposit is only equivalent to one hour of tattooing time, Cap1 Tattoos usually takes approximately 3 hours to design your custom tattoo, and it is designed on the day of your tattoo appointment.
However, if your tattoo is simple and requires little to no time to design, then your deposit may be applied to your tattoo time. Cap1 Tattoos doesn't believe in charging you hourly for design time because we believe that no part of the tattoo process should be rushed.
So, When Do You Pay Your Deposit?
While most clients pay their deposit on the day of their consultation, that isn't required. If you want to take a couple of days to think about whether you're ready for the tattoo or not, that's fine. However, no appointment date will be set until the deposit has been paid. Cap1 Tattoos accepts multiple forms of payment, including PayPal.
Cap1 Tattoos wants to give you what you want because we are truly passionate about creating beautiful body art. If you're still unsure about getting a tattoo, feel free to take a look at the tattoo gallery to see why so many people choose Cap1 Tattoos in Denton, Texas for their custom body art. Now, if you're ready to set up a private consultation with an artist to discuss your custom body art, contact Cap1 Tattoos today.