Answering Your Questions About Tattoo Supplies and Equipment
08.10.16
It's no surprise that there are a lot of questions surrounding tattoos, especially when it comes to the supplies and equipment being used. Every artist is different and each one has their own way of doing things. However, today, Cap1 Tattoos in North Texas is going to answer your questions about the supplies and equipment we use.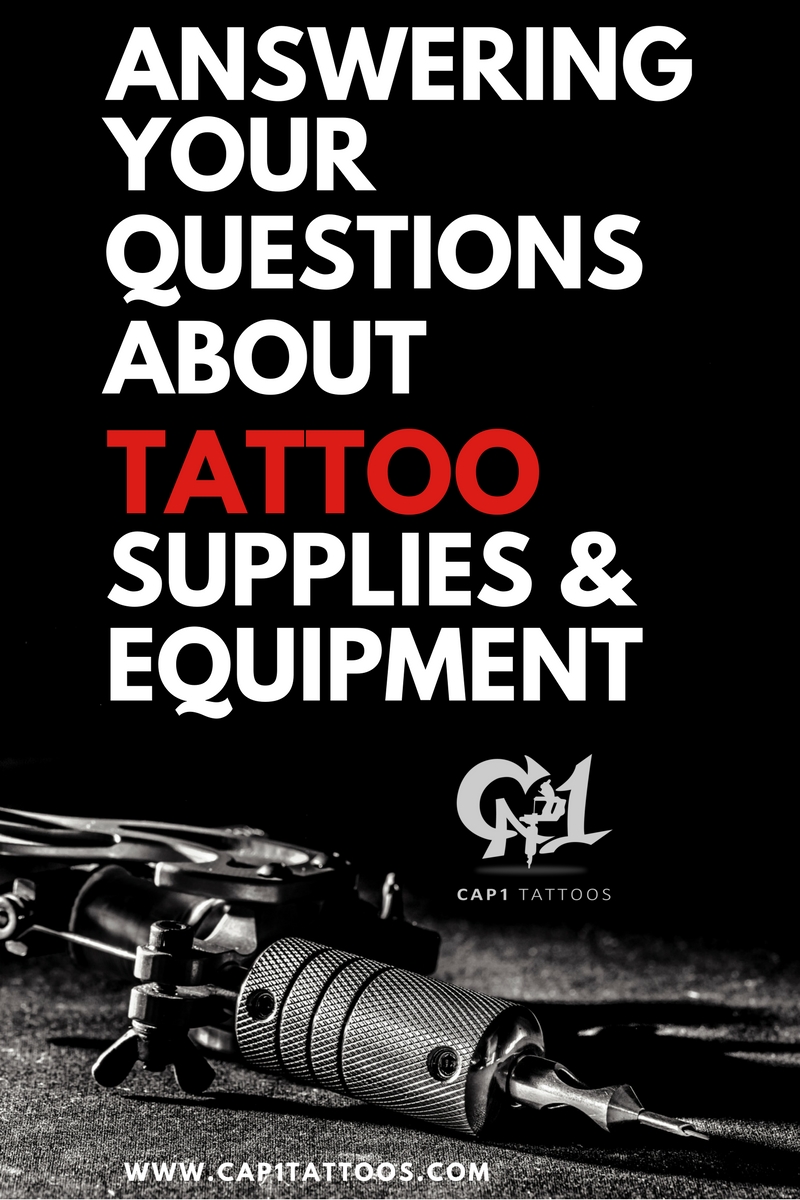 What kind of ink do you use?
Cap1 Tattoos uses Eternal Ink for all the colors. It's made with organic pigments and is free of any animal by-products, making it vegan. They make over 281 different colors, so no matter what colors you want your tattoo to have, Eternal Ink will have it. For black and grey tattoos, we use Dynamic Ink.
What type of machine do you use?
There are two main types of tattoo machines. The first is the traditional, coil tattoo machine, and the second is the more modern, rotary tattoo machine. Rotary tattoo machines are also referred to as a cartridge system. Cap1 Tattoos specifically uses a Cheyenne Hawk tattoo machine and needle cartridges.
Why do you use a cartridge system?
The biggest reasons as to why Cap1 Tattoos uses a cartridge system is because it helps with the stabilizing process and they're also safer than traditional machines. They're designed so that the needles have less range of motion, meaning your artist can easily create beautiful tattoos with immense details.
Do you use latex gloves?
Since we never know if a client has an allergy to latex or not, Cap1 Tattoos stays on the safe side and only uses non-latex gloves. Our focus is making sure that every client can get his or her tattoo safely.
Cap1 Tattoos in Denton, Texas is focused on safety first! That's why every piece of equipment that is used is designed to ensure client safety while also enabling the artist to create the best work possible. If you have more questions, visit the Cap1 Tattoos website and check out the FAQ page.