Denton Square Business Highlight: West Oak Coffee Bar
08.18.16
One of the things to consider when getting a tattoo is the amount of time it may take. Cap1 Tattoos doesn't believe in rushing the design time because the artist always wants to make sure you're getting the best design possible. While some tattoo artists aren't in a central area, Cap1 Tattoos is at Dark Age Tattoo Studio in Denton, Texas. That means there is plenty to do while you're waiting on your artist. Today, Cap1 Tattoos is going to tell you about one of the best places to go while you wait – West Oak Coffee Bar.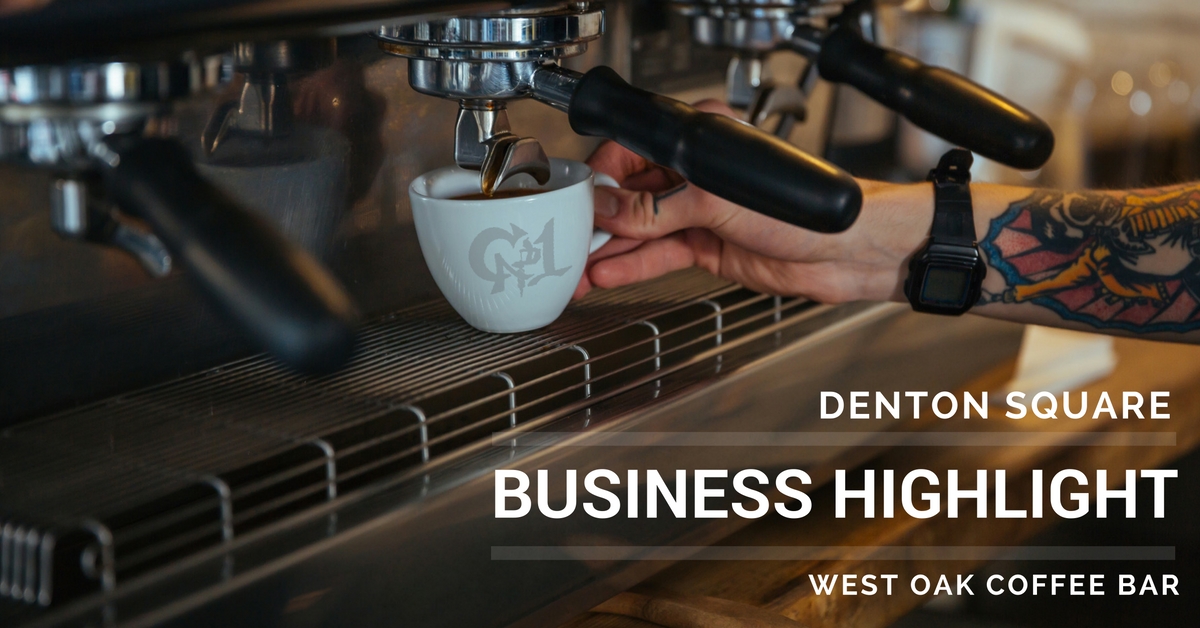 Delectable Coffee
If you're looking to grab an amazing cup of coffee in Denton, then West Oak Coffee Bar is the place to go. You could get adventurous and try one of the barista specials like the Summer Tonic on their summer menu, or you could always go with a classic cappuccino or pour over. They also offer multiple types of tea and non-alcoholic drinks on tap.
Craft Beer
If don't want coffee and want to get a taste of Texas, then West Oak Coffee Bar also offers 10 different Texas craft beers on tap. However, they don't keep the same beers on tap all the time. They have beers from breweries such as Nine Band Brewing in Allen, TX and even Denton's own Audacity.
Tasty Food
No matter the time of day, you are sure to find something good to eat at West Oak Coffee Bar. If you're hungry for breakfast food, then you'll enjoy their Breakfast Toast. You could also get a delicious grilled cheese and cup of tomato soup. They also have baked goods and pie in case you want something sweet. West Oak Coffee Bar cares about the ingredients that go into all their products and also offer vegetarian and gluten-free options.
Friendly Atmosphere
Whether you're sitting outside watching people walking around the Denton Square or sitting inside looking at art done by local artists, you're sure to feel the spirit of Denton. The open beam ceiling makes it feel nice and open, so even when they're busy, you don't feel like the space is crowded.
West Oak Coffee Bar may be new, but it's a mainstay on the Denton Square and a great, local business. If you're looking to get some fresh ink, contact Cap1 Tattoos in Denton, Texas today.