Custom Tattoos vs. Pre-designed Tattoos
09.13.16
When choosing whether you want to get a tattoo, you need to decide whether you want to get a custom design or use a design that you found from the Internet. There are certainly advantages and disadvantages to both. So to help you decide which way you want to go, Cap1 Tattoos in Denton, Texas is going to discuss the pros and cons of custom tattoos vs. pre-designed tattoos.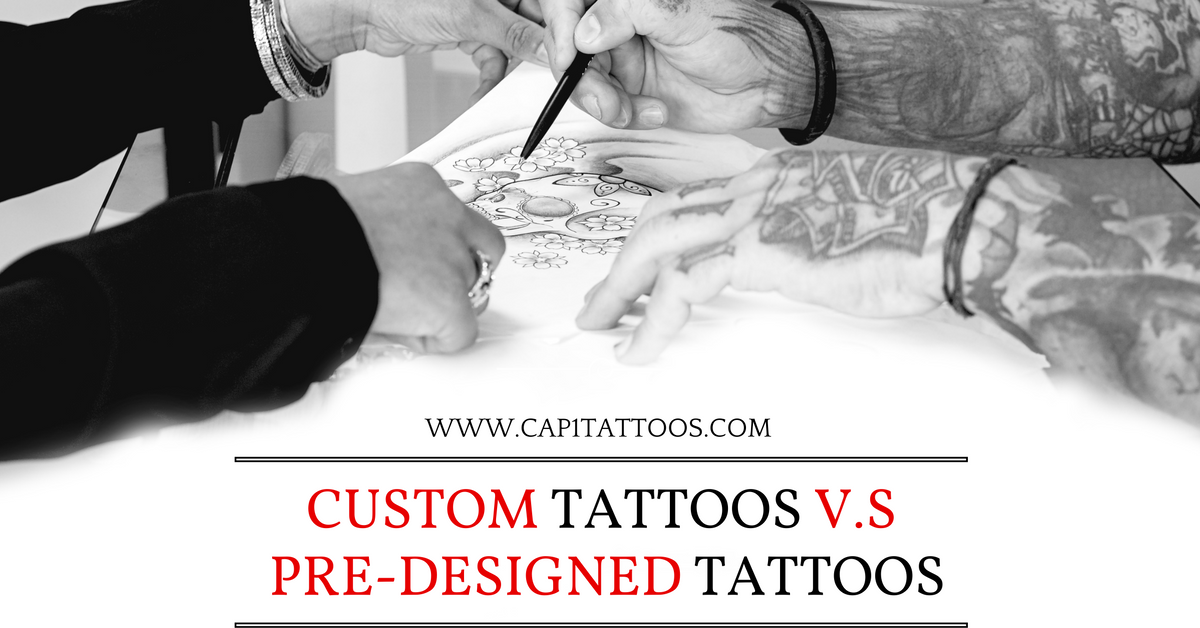 Custom Tattoos
These tattoos are going to be created using original ideas and artwork by your or your artist. The best way to pick an original piece is to look at their gallery to see what style they do best.
Pros:
No one else will have your tattoo

More meaningful

Great for large pieces

You can get exactly what you want

Cons:
Requires more time for designing

Usually cost more

Appointments are scheduled further out

All in all, a custom tattoo is perfect if you want to have a large, complex tattoo. It will give you the chance to truly express yourself with beautiful body art.
Pre-Designed Tattoos
These are the tattoos you saw on Pinterest, Google or even photo-realism portraits. They're basically designs that you take to your artist and ask them to do exactly what is already designed.
Pros:
Usually cheaper because there's no cost of design time

Good for simple designs

You know you'll like the design

Great for getting matching tattoos

Cons:
Other people may have your same tattoo

May not hold as much meaning

At the end of the day, the decision as to whether you get a custom tattoo design or use a design you found on the Internet is up to you. Regardless of which type you want, Cap1 Tattoos near Dallas, Texas can give you an extraordinary tattoo. See what styles of tattoos Cap1 Tattoos is best at by checking out our tattoo gallery and contact us today to set up your private consultation.