What You Need to Know About Tattoo Cover Ups
10.07.16
Do you have a tattoo you regret getting or that you just don't like? If so, that's okay. There are a lot of people that get something they later regret, and that's why Cap1 Tattoos in Denton, Texas also does cover ups. However, before you get your tattoo covered, there are a few things you need to know about tattoo cover ups.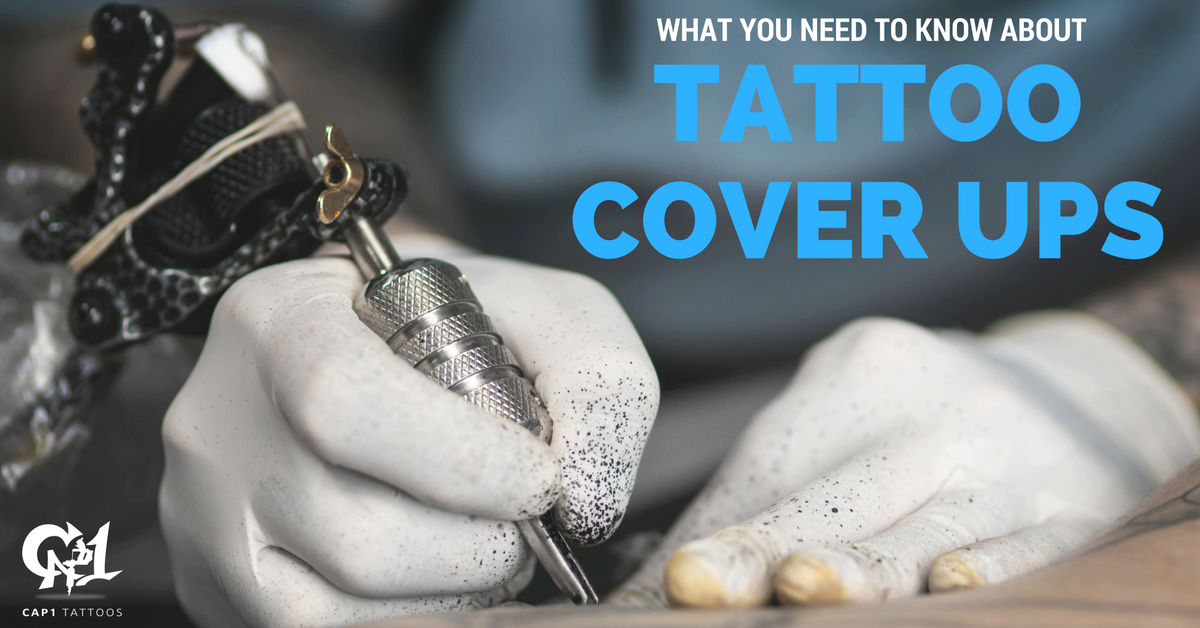 Size
To properly ensure that your tattoo will be covered up, you'll want the new design to be at least twice as large as the one you're covering up. This is mainly because you want to ensure that you are covering up what you don't want and also adding some design components that you do want. Making it a large tattoo is the best way to do that.
Solid Design
Your new design will need to be solid with a lot of coverage. You won't be able to have a lot of negative (blank) space in the design, so you'll need to get a tattoo that has a lot of solid coloring. If you want to have some negative space, it will have to be in the area that isn't covering that old tattoo. That's why we recommend that you get a tattoo that's twice the size.
Black and Color Ink
The new tattoo will most definitely need to use a lot of black and black shading, especially if the old tattoo is very dark. As for other colors, warm colors such as reds, yellows and oranges don't work well for cover ups. However, colors like blues, greens and purples.
Multiple Layers
Covering up an old tattoo isn't always easy and can't always be done in one sitting. Depending on the old design and saturation, it may take multiple sessions and multiple layers of the new design to cover up the old one. Because of this, the key to getting a cover up is to have patience.
If you're not happy with one of your tattoos, don't worry. Cap1 Tattoos will gladly talk to you about your options for covering it up. Contact us today to set up your private consultation with a tattoo artist and take a look at our tattoo gallery to see what Cap1 Tattoos near Dallas, Texas is capable of.