Tattoo Style Series: Black and Gray Photo-Realism
10.13.16
There are many tattoo styles out there from traditional to new school and everything in between. Many tattoo artists specialize in only a few specific styles. For example, Cap1 Tattoos in Denton, Texas specializes in black and gray photo-realism. Here are some of the basic components that you need to know about black and gray photo-realism tattoos.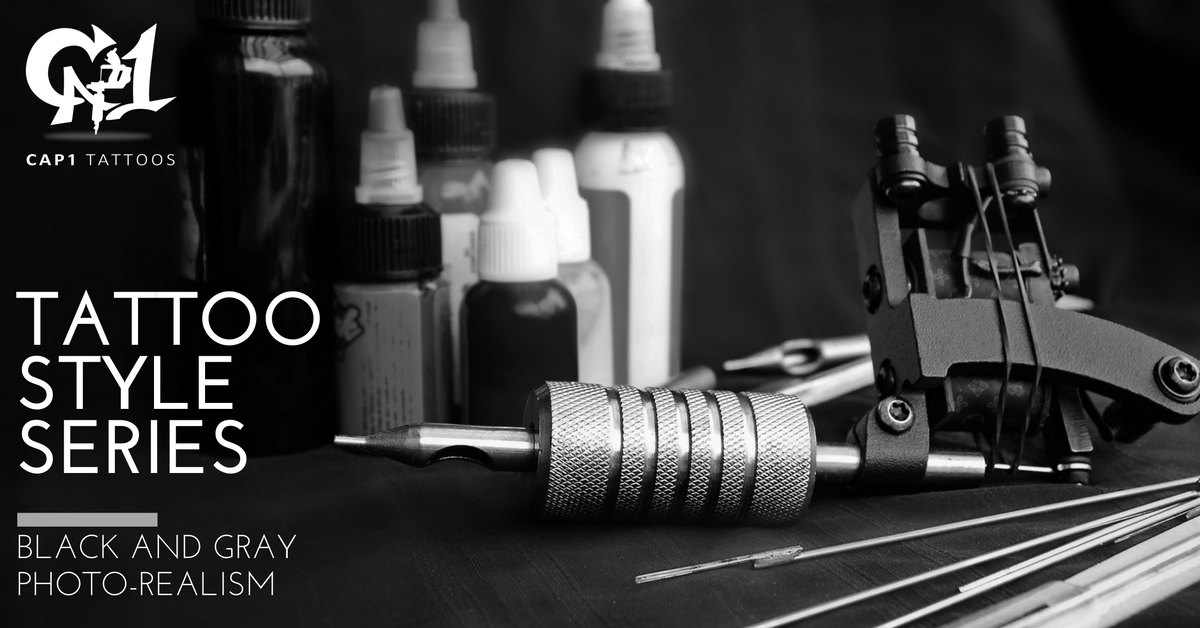 Fine Line Details
We're all familiar with the saying, "The devil is in the details." This reigns especially true in photo-realism tattoos. Regardless of whether it's in a flower or in a face, if even a single line is out of place, it can throw off the entire design. A perfect example of these fine line details would be this black and gray portrait with a rose tattoo.
White Ink
While white ink can be used to add the perception of light to a design, in the case of photo-realism tattoos, white ink also brings the design to life. However, white should only ever be used as an accenting highlight color. Using too much white can actually wash out the tattoo and make it appear flat.
Texturing
Using a variety of techniques and shades of gray, Cap1 Tattoos can create the perfect texture for your tattoo. Textures help to bring your image to life and make or break the design. To see an example of some of the realistic texturing Cap1 Tattoos can do, take a look at this stuffed animal memorial tattoo.
Angle of Light
Giving the perception of a light source within your tattoo design is extremely necessary if you want a design to properly read. This black and gray image of a flying blue jay uses the angle of light to make this bird seem to truly take flight.
These are just some of the major components of black and gray photo-realism tattoos. If you want to bring your favorite designs to life with the always-beautiful simplicity that is black and gray, contact Cap1 Tattoos near Dallas, Texas today. You can also take a look at our tattoo gallery to see our other great work.