Tattoo Ideas to Honor Loved Ones
01.25.17
We firmly believe that every tattoo is a piece of art and tells a story, and that is especially true of tattoos that honor your loved ones! Whether it's honoring their memory or honoring their importance in your life, they always tell a story. Today, Cap1 Tattoos near Dallas, TX is discussing tattoo ideas to honor loved ones.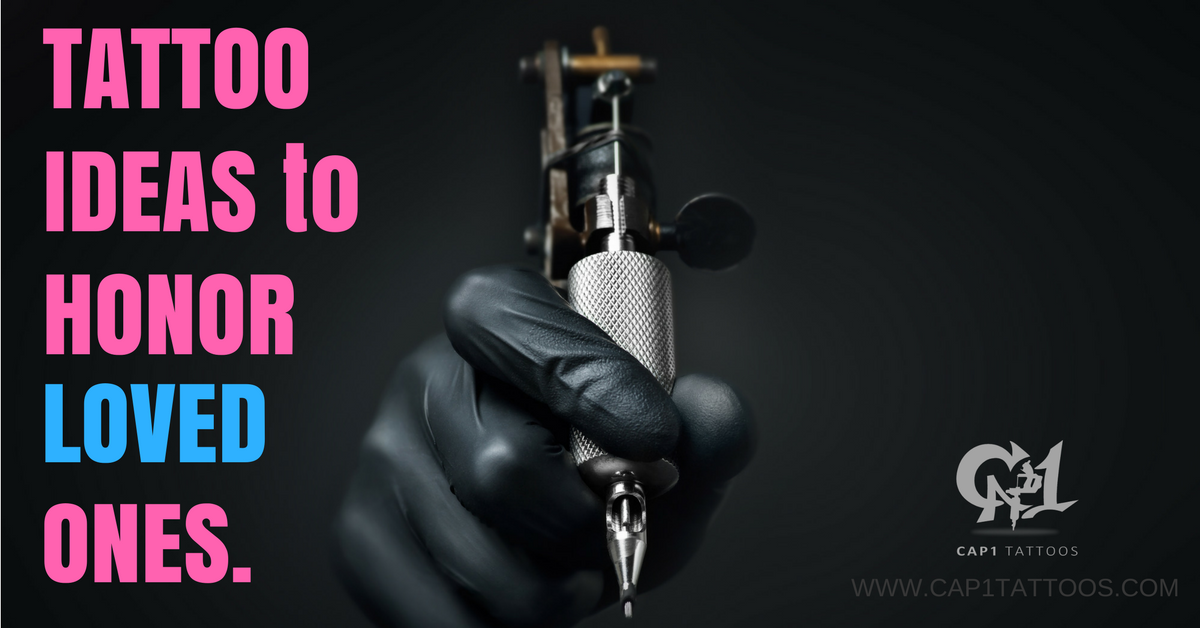 Mother
Aside from the obvious "mom" or "mother," you can choose various symbols or phrases that represent what your mother means or meant to you. If your mother had a favorite bible verse, then you could get that in a beautiful font. You also always have the option of doing a portrait.
Father
If your father served in the military, a very befitting way to honor him would be to do a military-inspired design. If you and your dad had a shared interest in something like a show or activity, you could choose a design that references that.
Child
When you have a child, they become your whole world. A lot of parents choose to get tattoos that represent their child. It can be as simple as their initials in a cross or flower, but you could also get their baby footprint that was taken when they were born.
Spouse
While people sometimes end up regretting getting tattoos that represent their spouse, there are some great ideas that can show just how much they mean to you. If you or your spouse work in a field where wearing a wedding ring is dangerous, then you could choose to get a tattoo in place of a ring.
Are you wanting to get a beautiful piece of body art to represent one of your loved ones? If so, contact Cap1 Tattoos in Denton, Texas today and we'll be more than happy to help you create a magnificent design that will truly honor your loved ones.