Denton Square Business Highlight: Abbey Inn
05.12.17
When it comes to getting custom body art, sometimes you may have to wait a little bit before you actually get in the chair. This time is in case you have any final revisions and for your artist to get everything ready for your session. While they're doing that, you could go grab a bite to eat. One of the places that we here at Cap1 Tattoos highly recommends Abbey Inn Restaurant & Pub! Here are just a few reasons why they're such a great Denton Square business.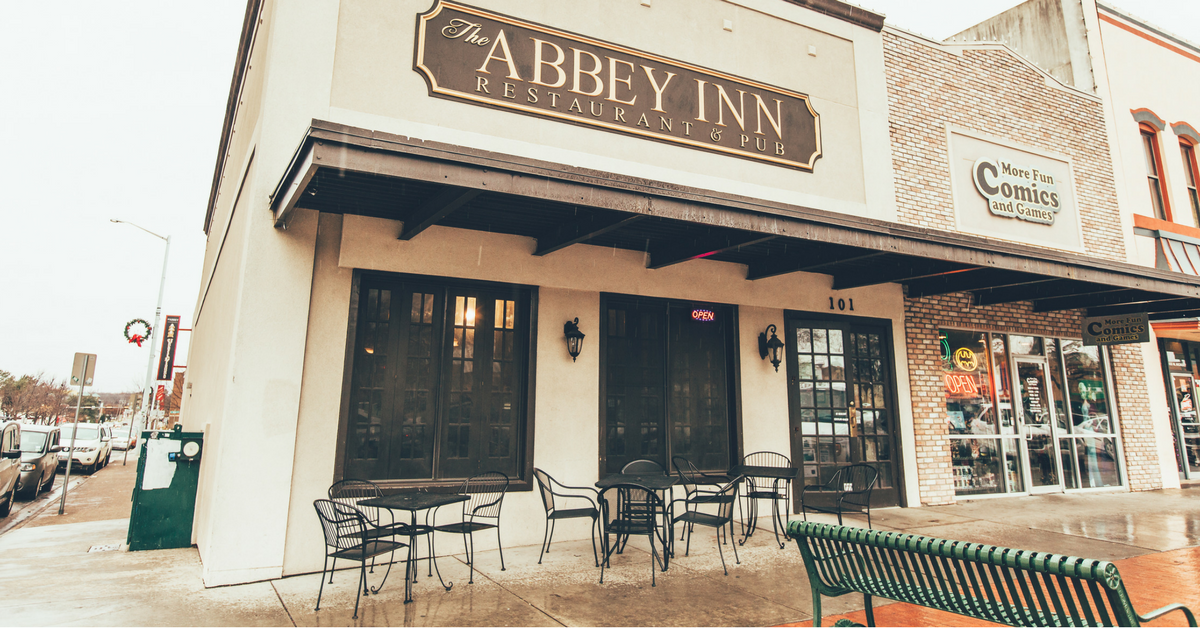 Authentic English Cuisine
If you're craving some food that makes you feel like you're in a British pub, then Abbey Inn has got you covered. A true favorite, the Scotch Eggs can't be beat, and the Bangers and Mash are spot on! With an American infusion, their Churchill Steak Pasta with grilled NY strip steak is perfect to eat before a long session.
Bountiful Brunch
Now if your appointment is earlier in the day, then you could go grab some brunch. Whether you get their hearty Full English Breakfast or their sweet Walnut Crusted French Toast, their brunch is something worth checking out even if you aren't getting a tattoo on the Square.
Drink Responsibly
First and foremost, it's highly ill-advised to get a tattoo while drunk. However, if you drink responsibly and with a good meal, having one of their great draft beers is completely fine. They keep their draught at 29 degrees or colder! Abbey Inn also has exceptional house cocktails.
If you decide that you aren't too hungry or ate before you showed up for your appointment, don't worry. There are plenty of other great Denton Square businesses that you can check out! So if you're ready to get back in the chair and get a new tattoo, contact Cap1 Tattoos in Denton, Texas today